The Wasteland, where you can have sex with a robot, to friends with mutants that are fans of Shakespeare, and shot from a weapon that heals requires something truly unexpected to surprise. Here are eight of them. Offer your comments.
Napoleon Howard
Here is a game designer of Fallout 4 — Todd Howard, riding a horse in the style of Napoleon Bonaparte. Of course, who does not want to visit the famous warlord and despot who bankrupted the whole nation? You can find a portrait in the Dugout Inn in Diamond City.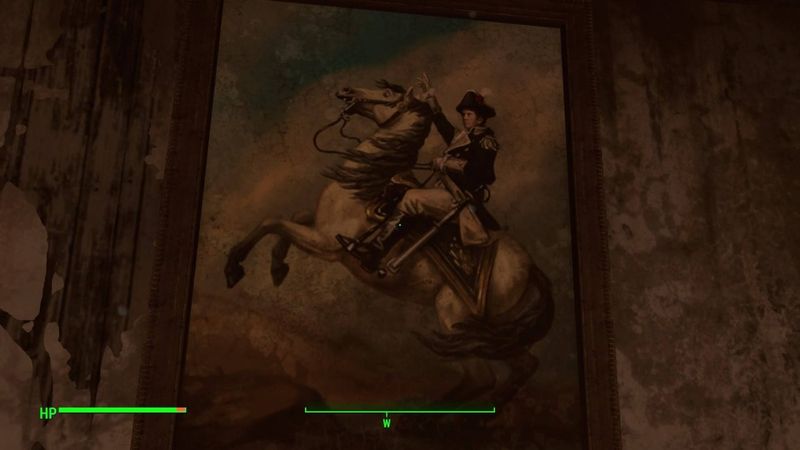 Orgasm during the end of the world
In view of the coming end of the world, some definitely decide that death is imminent again then at least you can realize all your sexual fantasies before, to apply to the dust. Like this pair.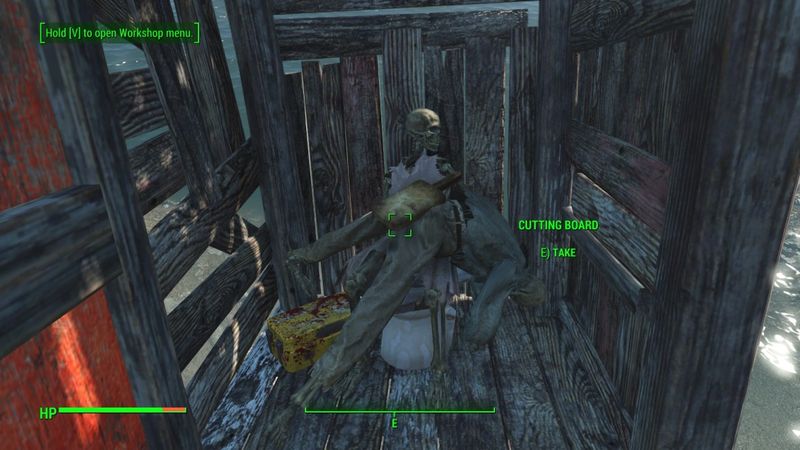 Dungeon Masters Guide
When stuck in the middle of nuclear winter, you will have a plenty of spare time. What else to do, no matter how video games. Those who sat at these terminals, climbed deep into the role-playing game. RPG in RPG…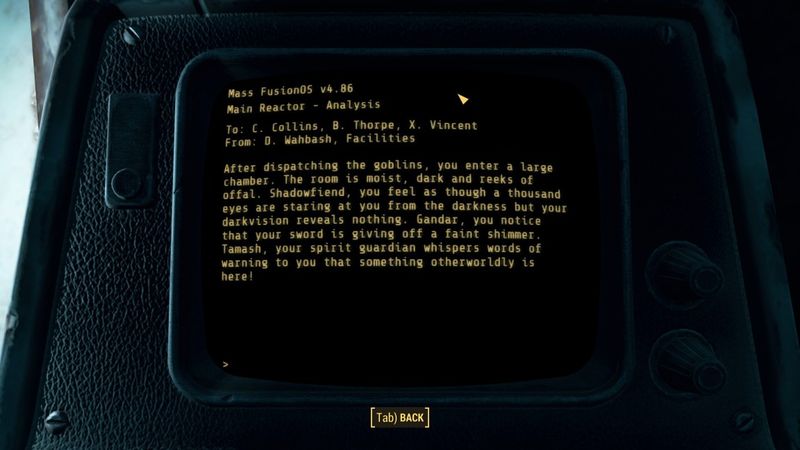 Bar from 80s
Nothing is so nostalgic, like a bar from 80s with all the characters. Only then, they have long been dead. The bar is located at the Boston Commune, a few steps from the square.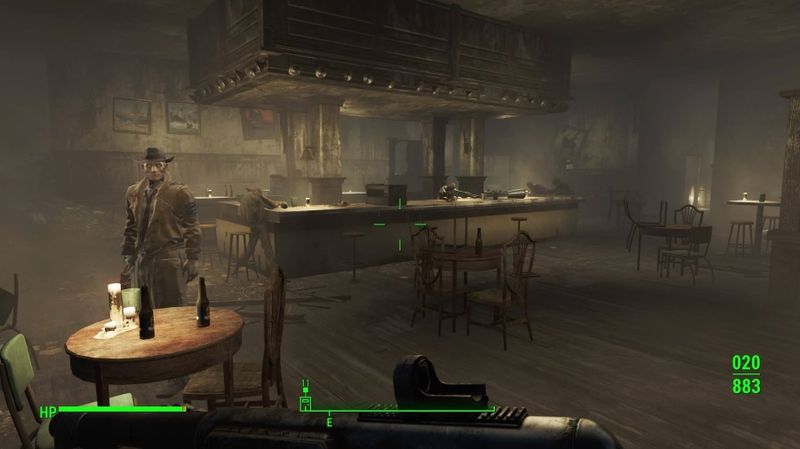 Bad day apostate
The wife found out about the this guy cheat, so when he got home, his belongings were successfully thrown out the window in addition to a nuclear war that burnt millions of lives at a time. What was a lousy day…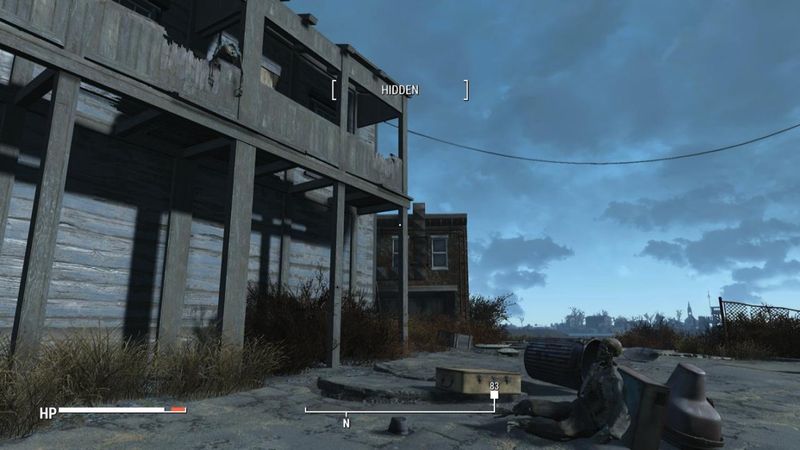 Jaws after the apocalypse
Quintus was not lucky in the Fallout universe. The reference to the famous movie Jaws is presented by the fisherman and his opponent.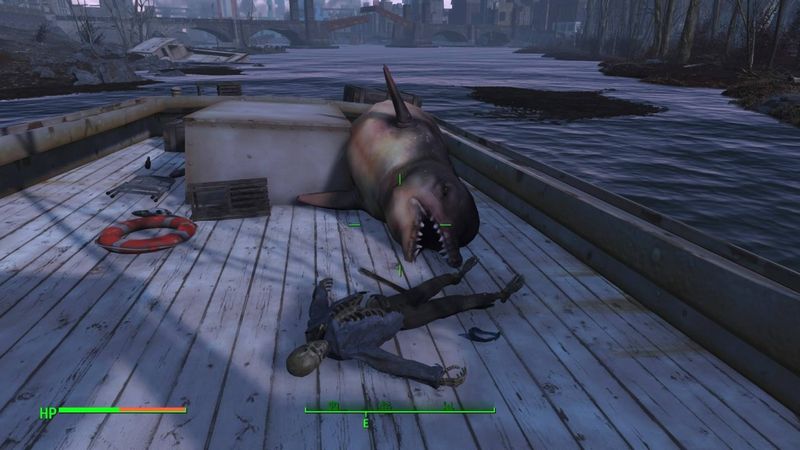 Megaton
It is a difficult decision: whether to save Megaton in Fallout 3 or allow the atomic bomb to burst in the city center? Fallout 4 has nothing of such kind, but you can find a magazine with hairdo, reminiscent of the glory days.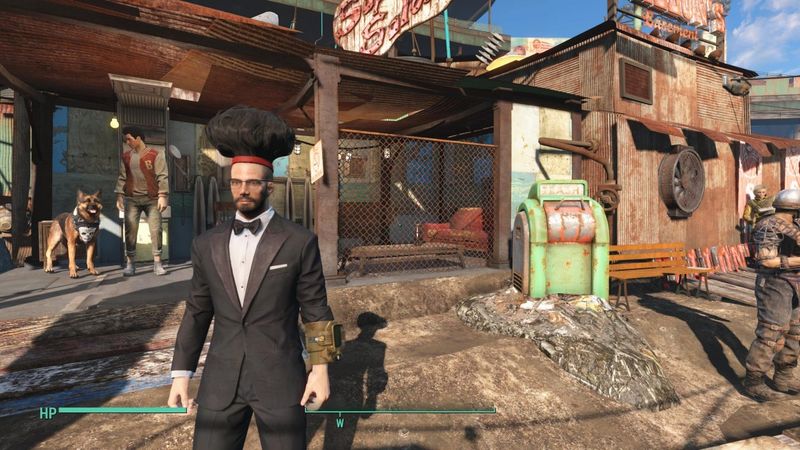 Tears in rain
There is another reference to the Bethesda cinema. This situation recreates the final scene from the movie Blade Runner with Deckard and Batty. What is missing is gloom and rain.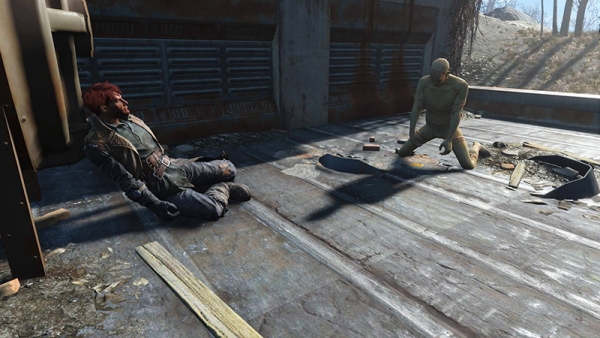 Found a mistake? Highlight the text and press Ctrl + Enter